Prakash Marathe [Mental Arithmetic & English Smart , Surat]
We are glad to have positive effects of Aloha. It has managed to show positive results . Because of it the learning power of my child has increased. Communication power is increased. He has become more calm & focused.
---

Lalitbhai Parekh [Mental Arithmetic, Rajkot]
Aloha Education brought magnificent change in our son's life. Throughout his career till 10th grade, his result was increasing at rocket speed. His interest for math was right from his lower grades, but it was improvised within the period of Aloha training which was reflected during his 10th grade result. The perfect blend of our son's intellects and proper guidance of aloha teachers lead to an amazing benefit he's going to enjoy his whole life.
---

Shailesh & Kainsha Patel [English, Smart]
We are Shailesh Patel and Kanisha Patel parents of Yug Patel. Our Child was very poor in English writing & speaking before joining Aloha. After joining Aloha English Smart course and after that he is very much better in English writing & speaking. Aloha's teachers are smart and efficient they are teaching very nicely. Good Luck
---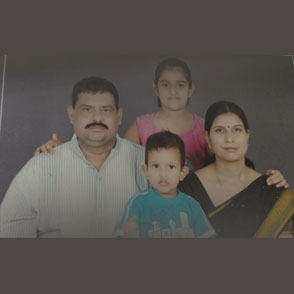 Rashmi Tiwari [English Smart, Surat]
My child Abhinav has done the course of English Aloha. He has been benefitted extraordinarily by the course. He English got better and improved a lot. His confidence in writing English also sharpened and he is getting good at English in school. This course made him successful in English competition at school level also. The course material and mode of teaching is very nice and teachers are also well cooperative.
---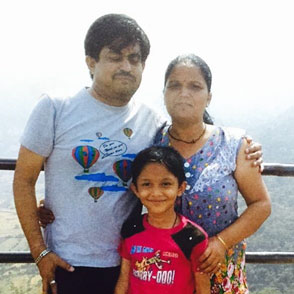 Mr. D. Trivedi [Mental Arithmetic, Surat]
The study and teaching of Aloha's Adajan Branch is very good. All the staffs here are very co-operative. When needed they even guide us. After enrolling my son Master Darsh D. Trivedi into Mental Arithmetic course of Aloha; there is a great rise into his concentration & confidence level. His math has become very powerful. Now he is also scoring well in his school. In 2nd standard he has secured 100/100. This is all because of Aloha's Adajan Branch. As a parent I am telling all my friends and staff members to enroll their kids into Aloha's Adajan Branch. Out of which few of my friends' & staff members' kids has joined Aloha and they have thanked me for the recommendation. But I want to say that the true deserver of this thanks is the entire staff of Aloha's Adajan Branch. Thanks to Aloha's Adajan Branch. Mr. D. Trivedi
---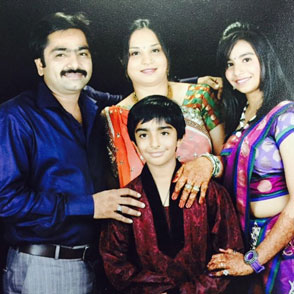 Dharmesh Zinzuwadia [Mental Arithmetic & English Smart, Surat]
My son has become powerful after enrolling into Mental Arithmetic & English smart. One's maths & English becomes very powerful after doing Mental Arithmetic and English Smart course. My son enjoyed a lot by studying in Aloha. He even enjoyed the Tiffin party and all the competitions held at Aloha. In Mental Arithmetic Anju Madam and in English Smart Preeti Madam and Rupal Madam; all have worked very hard. Aloha is really very good for all kids.
---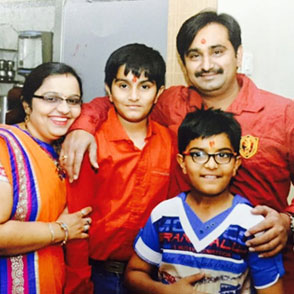 Dhaval Zinzuwadia [English Smart, Surat]
By doing Aloha Mind becomes powerful. Aloha's Tiffin party & State level competition are done in very good manner. By doing Aloha my kids' brain has become more powerful. Anju Madam, Preeti Madam and Rupal Madam; all are working very hard in Aloha. By attending Aloha's competition he has received many certificates. After enrolling Dhairya & Soham in Aloha I really feel proud for them. It is very much necessary to do Aloha.
---

Darshna Sureja [Speed Maths + English Smart + Mental Arithmetic, Rajkot]
Aloha is very beneficial for children. I can say this because my daughter Prisha Sureja and my son Om Sureja have experienced it. My daughter did senior programme, English smart and speed maths. I saw lot of improvements in her maths and English. Talking about maths , now she is able to do the big calculations very fast by the methods of speed maths. Fingering also helps very much in doing additions and subtractions easily. If I say about English it has improved her listening skills, writing skills, talking skills and many other things. Now she is able to write poems, stories, essays all by herself. My son also did senior programme and English smart. I saw many improvements in him also.He is now able to do multiplications and divisions easily by doing them mentally. Aloha makes kids brain more powerfully and sharp. We are very thankfully to aloha.