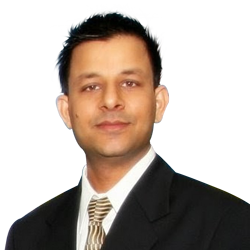 Mr. Tushar Kansagara
It is needless to mention that ALOHA GUJARAT is constantly working for a better generation. In a span of less than a decade, Aloha Gujarat has grown into a major education hub spreading its wings even to the most interior corners of the state. Each zone of the state is blossoming to its fullest and I must admit that this is not an overnight fling. This runs so perfectly due to the efforts taken by our experts and a team of highly motivated, professional individuals getting together to extend the pyramid of knowledge right from the grass root level to supply it to each and every house hold existing today. I foresee that in the near future, every house of Gujarat will have an Aloha student and this is not impossible if each one of us understand what we have to offer.
All the parents in the family of ALOHA understand education in its true sense and that is what makes a huge difference. Right schooling is what each one of us looks fo but systematic training, learning and practicing is what we do in ALOHA to enhance the child's development. We call this as real education. As parents you are providing the best education to your kids by being an integral part of the institute. Perhaps we have all realised the fact that it is right to invest in the right education. We should all join our hands to impart something good and better to our children, to mould them in best possible manner in this highly competitive scenario and to make them capable to face the challenges of the academic and non-academic curriculum. It is very important for all of us to remember that together we can and we will work for a better generation. If you share my vision of empowering children with the right skills to succeed in life and opt to make it your passion and profession, then you are welcome to join our network by applying for a franchise. Together we can achieve much more than what we can alone.